Reading Time:
2
minutes
Monal Restaurant Sealed On The Order of High Court Islamabad

(Islamabad Monal Restaurant Sealed)The Islamabad High Court today held a hearing against encroachments and illegal constructions in Margalla Hills National Park. The hearing was conducted by Chief Justice of Islamabad High Court Atharmanullah. During the hearing, Monal sealed off the restaurant and ordered its evacuation. During the hearing, the CDA chairman told the court that government institutions had been stopped from encroaching. To which the Chief Justice asked whether the High Court had not made any encroachment? If it has done so, it should be started from there first. Chairman CDA said that changes have been made in the master plan of Islamabad without any consideration. It is very important to implement the existing law and this point will be put before the cabinet today.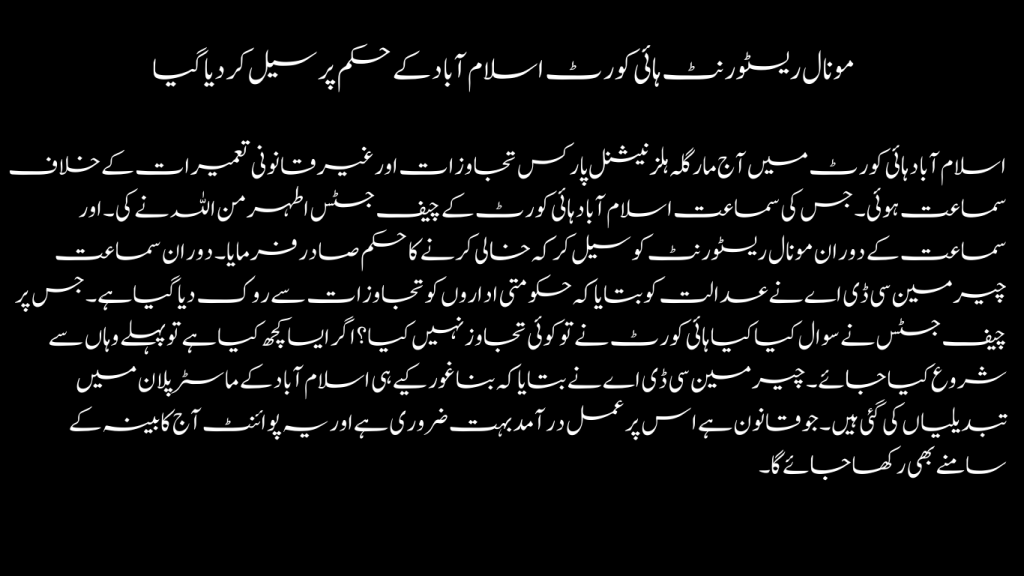 On which the Chief Justice said that no one would dare if the government institutions would move away from encroachments. He asked who would identify the land of National Park? The common man does not have access to the national park, it is all because of the elite.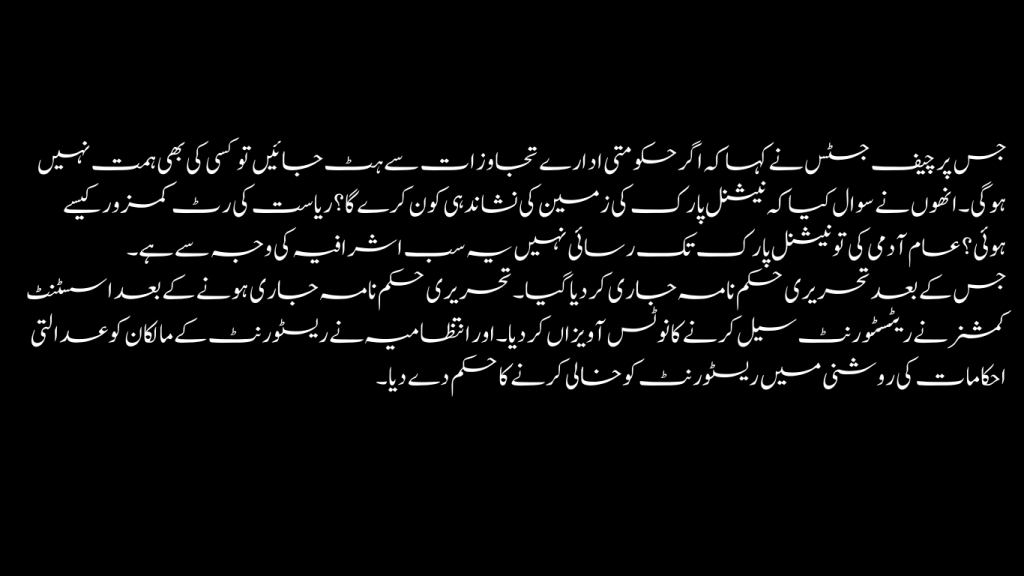 After which a written order was issued. Following the issuance of the written order, the Assistant Commissioner posted a notice to seal the restaurant and the management ordered the restaurant owners to vacate the restaurant in the light of court orders.