Reading Time:
< 1
minute
Earthquake Shakes Gwadar And Surrounding Areas

Earthquake Shakes Gwadar And Surrounding areas. The magnitude of the earth quake was 5. The epicenter was reported at 25 km from Gwadar in the sea. And the depth was 10 km.
The meteorological department has warned of a tsunami on the coast of Makran and Sindh. The Meteorological Department has declared Makran's subduction zone dangerous. Which can cause earthquakes and tsunamis at any time.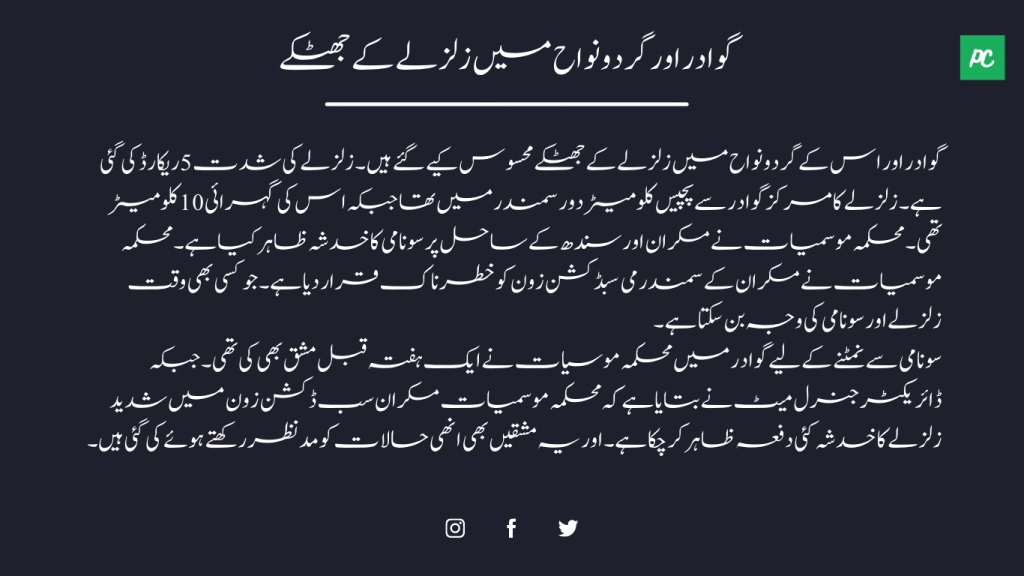 The Meteorological Department had conducted a drill in Gwadar a week ago to deal with the tsunami. Meanwhile, Director General Matt said that the Meteorological Department has raised the threat of severe earthquake in Makran subduction zone several times. And these exercises have been done keeping these conditions in mind.