Reading Time:
< 1
minute
How much balance will you get at Rs 100 after mini budget? Bad news for mobile users

The federal government has further increased the rate of telecom services by 5% in the mini budget. Earlier this rate was 10% which has been increased to 15%. Earlier, customers used to get Rs 76.10 for loading a Rs 100 card. While now the user will get a balance of Rs 72.80 on the balance of 100. With the increase in this tax, the price of internet will also increase.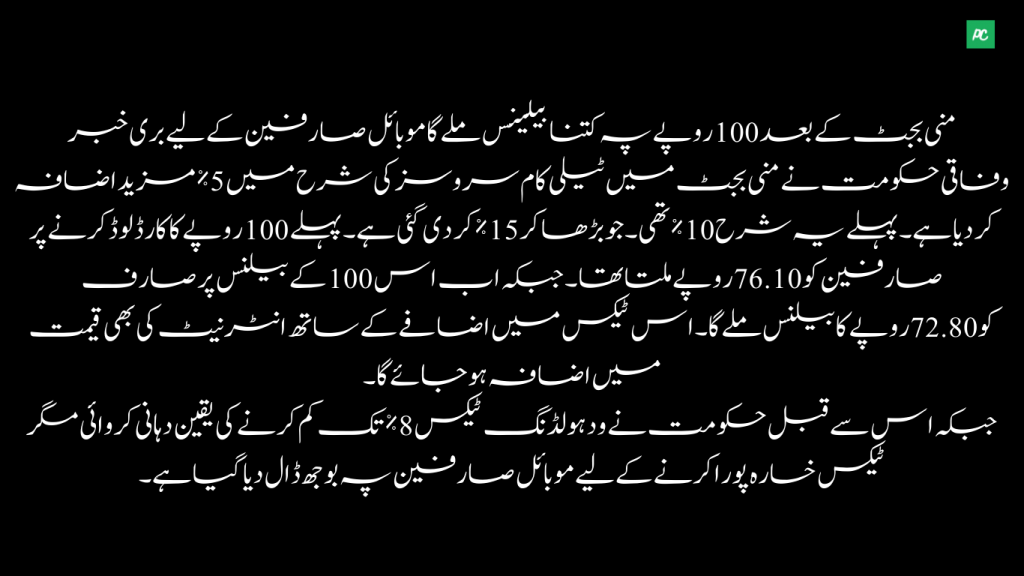 Earlier, the government had promised to reduce the holding tax by 8%, but the burden has been shifted to mobile users to cover the tax deficit.